Discover Giethoorn village in the Netherlands
It is so peaceful and beautiful that it hardly seems natural – gently gliding along small canals past old but pretty thatched-roof farmhouses. You can turn down a "side street" (another small canal) and drift under a wooden bridge where an elderly resident may be strolling over to see a neighbor. No, this is not Venice or Amsterdam. It is the Giethoorn village in the Netherlands.
It is too quiet, too serene, and remote. It is so calm that its nickname, "Dutch Venice" may give a false impression of size, crowds, and commercialism. Here in the Netherlands' water village of Giethoorn, the loudest sound you can usually hear is the quacking of a duck or the noise made by other birds.
Giethoorn is found in the province of Overijssel, east of the Netherlands, a green and still area. It is at the center of Overijssel's canal system. Indeed, the little village is so dependent on its waterways that many houses cannot be reached by road. When the postman delivers the mail, he travels by punt.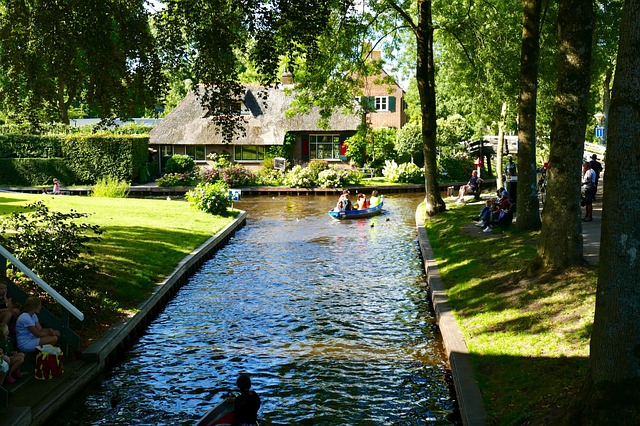 Being on the water is a pleasant way of spending an afternoon, gently puttering down the narrow waterways, under gracefully arching bridges, and past cozy thatched cottages. There are three canal-side museums and the Schreur shipyard, where the Giethoorn punt is built.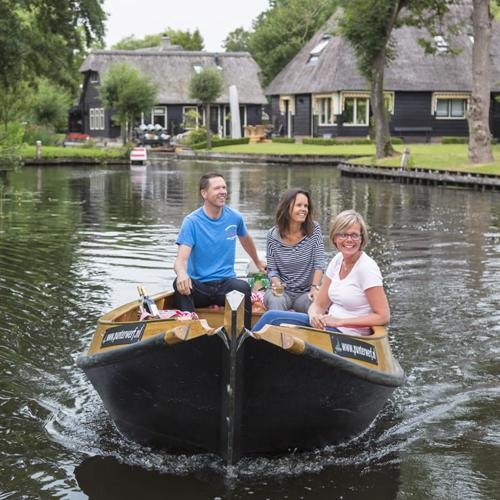 Boating on Giethoorn canals has been a popular tourist attraction for years, with 90km of canoe trails and scores of motorboats to rent.

Still, instead of conventional outboard motors, the hire shops stock so-called 'whisper boats' – dinghies driven by electric motors.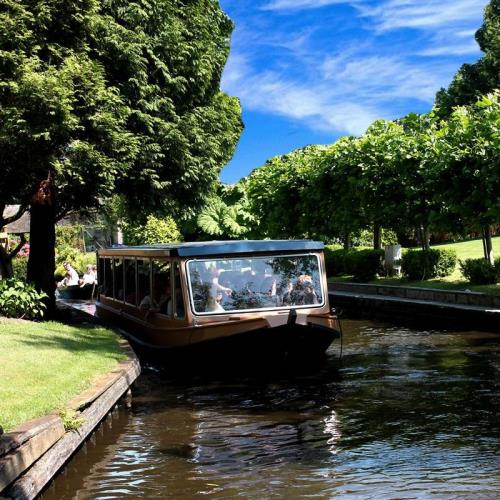 The best way to explore Giethoorn and the myriad of canals is by joining a canal cruise. Local skippers can guide you through the place and show you the most important places in this quiet village.

Please note! Whether you're thinking of taking a boat, canoe, or hiring a bike, it's best to plan for any organized activity, as there are a limited number of rentals available, and Giethoorn has grown in popularity in recent years.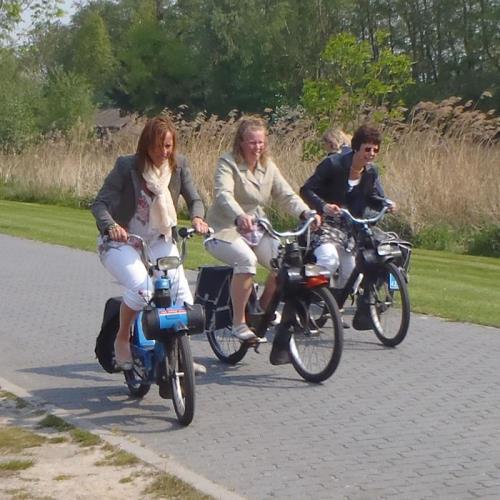 Giethoorn Biking
Footpaths beside the canals are ideal for walking or cycling, and many cafes and restaurants are on the land. From City bikes, Kick bike-step, or E-bikes, there are many options for every need and preference. Kids bikes too!

You can rent our motorized bikes, electric scooters, or choppers for longer trips. But you better check our land rental offers.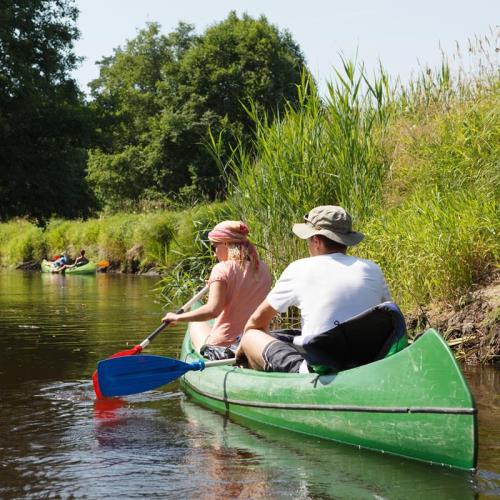 If you are interested in water activities, like taking a canoe can be a favorite way to enjoy the canal's scenic surroundings. We offer both solo or a couple of rides!

Pedal Boats or SUP boards are among the favorite activities on Giethoorn canals, especially for those who prefer to spend their time more actively.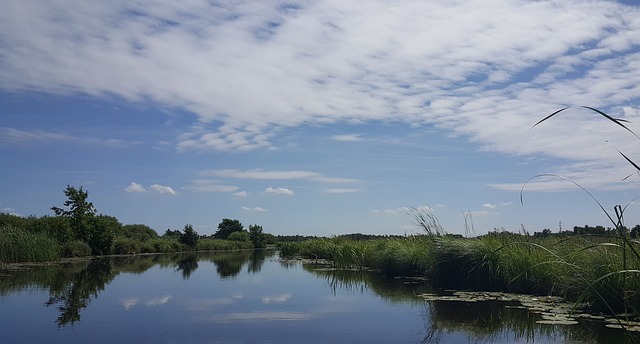 Giethoorn's name originates from the first inhabitants' discovery of hundreds of goat horns (gietehorens) in the marshland, remnants of a 10th-century flood.
Today no goat horns will be found here, but the vegetation is quite distinct still. You will find yourself on the edge of vast lakes and canals, ideal for row-boating, angling, and paddle-cycling.
Staying in Giethoorn is an experience in itself. Like the houses, each hotel blends into the picturesque village, surrounded by green spaces and beautiful canals. 
The offers are varied and limited; it's best to look for what suits you and decide in advance, as Giethoorn is a much sought-after destination. Follow this link to find your accommodation.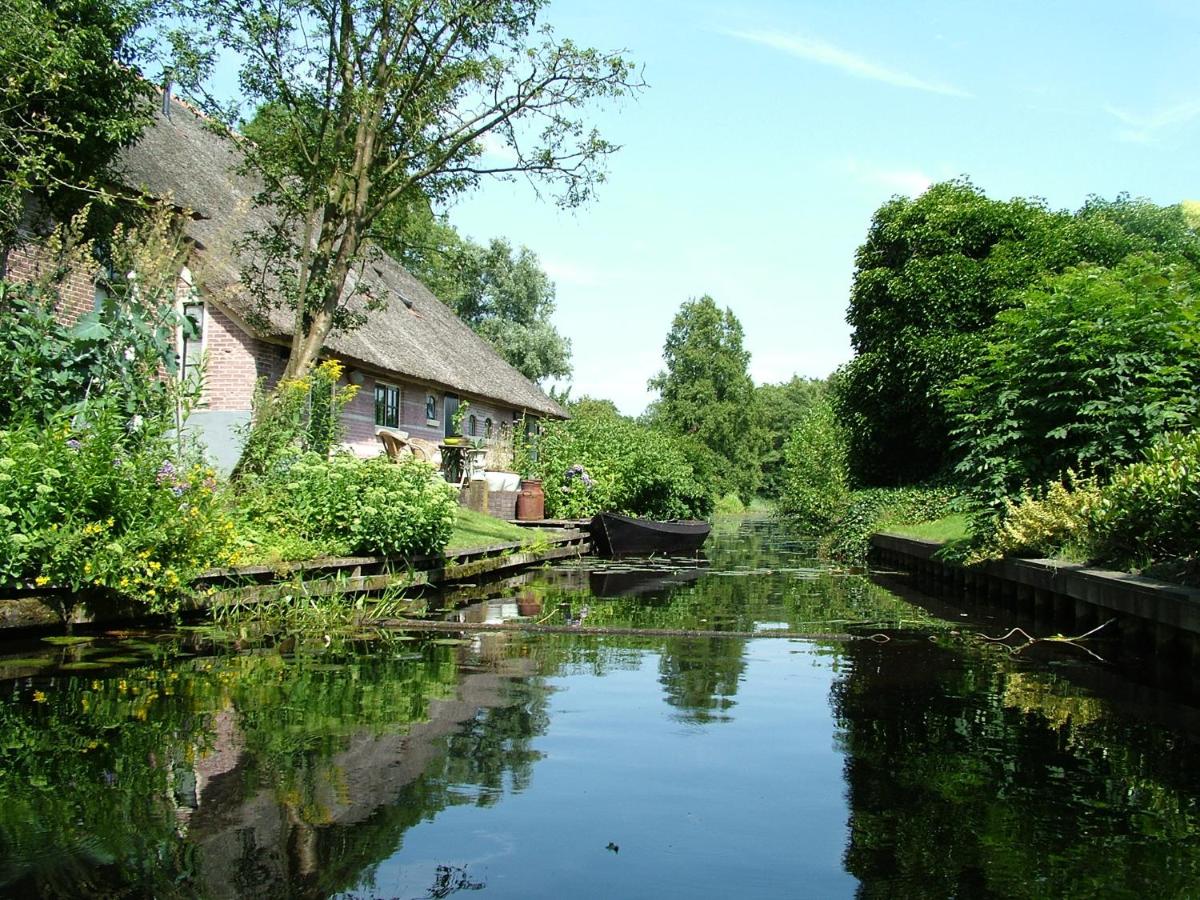 If you plan to visit Giethoorn, discover a small guide about activities, available tours, and ways to spend time in this little Dutch paradise.